10 Tips For Increasing Conversions on your Shopify Landing Pages
Creating a landing page for your Shopify store is easy. You can use the landing page app or any third-party landing page tools. The real challenge is to create a landing page that captures conversions. The average conversion rate of e-commerce is around 2%. With a well-optimized landing page, it can go up to about 8%.
But results like that don't come overnight.
With these ten tips, you will be able to gradually get an increase in conversion rates of your Shopify landing page.
1. Understand the cognitive phases your visitor goes through
Every customer goes through 4 main cognitive phases known as the AIDA funnel.
Awareness
Awareness is where it all begins. Spreading awareness should be done via permission marketing, trading free value for engagement, and attention. New visitors are low on commitment and are looking for reassurance, value, and clarity. If you can't communicate what you offer and the value it provides your customers, there will be no interest.
Interest
Interest is always self-selected. You won't ever convince anyone that they should be interested in what you sell. But, you can allow users to identify with a particular need they are looking to meet. Give users clarity and context and help them make a decision where to click to explore
Desire
Just because a visitor is more engaged doesn't mean you can compel them to act before they are ready. You need to make sure you provide enough supportive information, filling the blank spaces. This is when visitors are more committed to what you sell and are going to give you more time and attention.
Action
Products and services are different products that need tangible support; services usually need more emotional support. This is the natural result of the previous stages in the funnel that have been passed.
2. Know your Audience
Get into the perspective of your target audience to understand their emotional triggers. When you know your audience, you can design and create content for your Shopify landing page that speaks directly to your audience. It will increase your conversion rate if your landing page triggers the emotions of your audience.

To understand what keywords and tone to use for your audience always look for reviews for similar products. Use tools like google trends, BuzzSumo, and read what people are saying about a product or service and use this information in your copy.
3. Landing Page Readability
It is important to note that people don't read a landing page they glance and scan. Scanning is how they find what is relevant.
Keep it as simple as possible and aim for the 8th-grade reading level. Use headlines on every single page which will give a structure to your landing page. Create visual hierarchies to put essential things first. Avoid any jargon and hyperbole to make it easier to understand.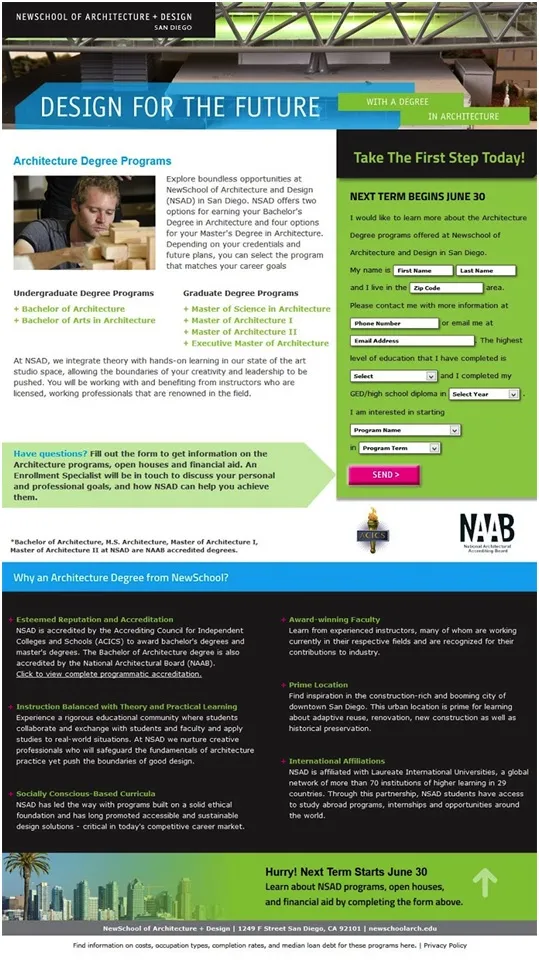 4. Make it about them
The worst thing you can do is only talk about your product and service without showing the visitor what it will do for them. We usually use bullets to show the features of a product. But features alone are not enough to trigger any emotion to help persuade visitors to buy. You must show the benefit the customer will get after purchasing the product or service. The point is to show what the product will do for them.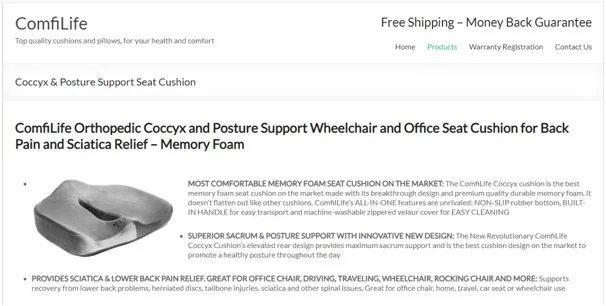 5. Clarity and usability
Don't make visitors think. Your visitors should be able to use your Shopify landing page without any additional instructions; it should be self-explanatory. Users should be able to get what they want with as little resources and mental energy as possible. A great way to reduce mental stress is by reducing the page load speed as it can be frustrating for anyone. Use proper navigation to make your Shopify landing page easy to operate.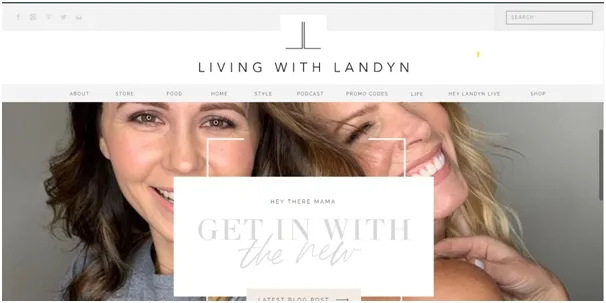 6. Call to Action (CTA)
CTA gives the user a sense of direction and answers the question of what am I supposed to be doing on this page? CTA should be clear, and ideally, each Shopify landing page should have one CTA. Set expectations and make it clear what will happen next. Don't make users hunt for it.
7. The Use of images and graphics in your Shopify landing page
Images can replace text and describe your value proposition. Use graphics, icons, and simple images for page structure and visual appeal. Images should be relevant to the product or services but don't let images distract the user from reading text.
Images can improve conversions when
They tell a story

Support the product or service on the conventional understanding

They evoke emotions

They help clarify a confusing concept

They are of high quality, original and give your site a professional look. Images can decrease conversions when

They make the text harder to read

When it's unclear what the image is

They are not in line with the brand aesthetics and messaging

Look like a stock pic

Too many of them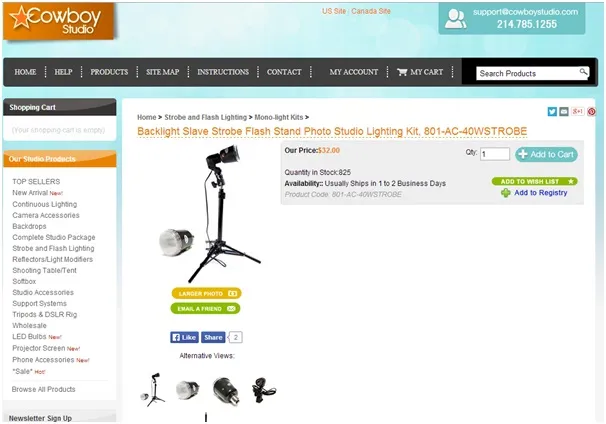 8. Trust and Credibility
A landing page's conversion rate is highly affected by how trustworthy and safe it appears. Use testimonials, client logos, media mentions, guarantees, and policies to build trust on Shopify pages.
9. Scarcity
Use scarcity in your Shopify landing page to create a sense of urgency. It can be time driven or quantity driven. You can use deadlines to create urgency. People would rather make quick decisions than risk missing a good offer. Be specific and believable and don't overdo it, or you will lose the effect.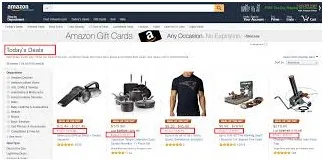 10. Test page functioning
Most people browse the internet on their mobile devices. So, it is important to check how your Shopify landing page responds to mobile devices.