Get more inspiration from our recent Startup Landing Page Examples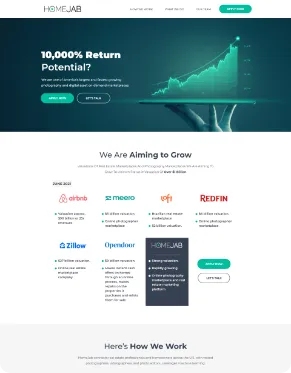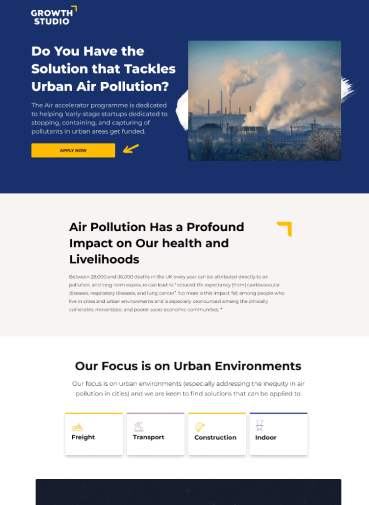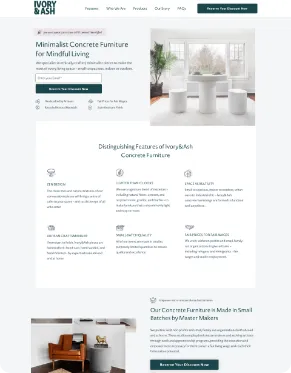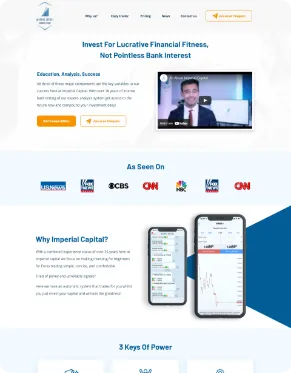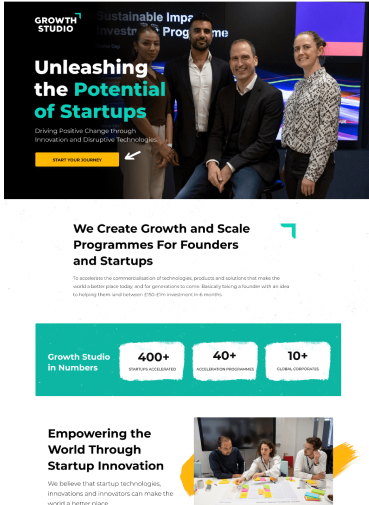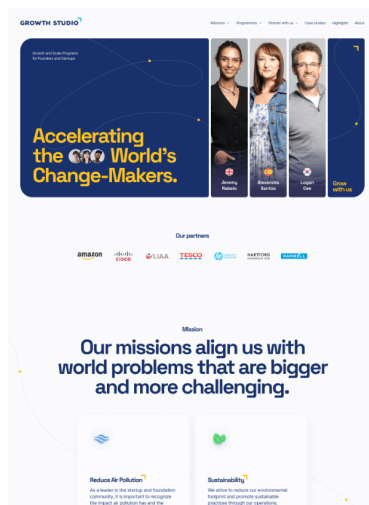 Features That Are Included On Every Startup Landing Page
A Solid Visual Hook
For a startup landing page, appealing imagery is crucial.
We make sure to incorporate graphics that reflect your startup's stronger side. Whether it's an interactive visual experience, a background autoplay video, or a captivating photograph, we make sure the images grab visitors' attention and persuade them to act.
Clearly Defined Benefits
Our team will work with you to create an engaging headline for each section of your landing page. We use engaging copy that clearly expresses the problem your product can solve.
A Unified Brand Identity
We make certain that the design of your startup landing page matches your brand. At every touchpoint, the colours, fonts, graphics, and voice should reflect who you are.
We provide messages that are consistent with your brand's fundamental values, promises, customer experience, and identity, ensuring that your brand becomes memorable for both existing and potential customers.
Irresistible Call-To-Action
For every CTA we have a framework that ensures call to action is:
Strong
Noticeable
Prompt
Well-worded
Logically placed
We design CTA buttons that stand out from the other elements on the page and set a positive tone for the visitor to help them convert into customers.
Reviews and Testimonials
On your startup landing page, we cultivate social validation in a variety of ways, including brand associations, reviews, and media features.
To establish brand credibility, we also suggest employing user-generated content and shared tweets from real people. Our team will work closely with you throughout the process to ensure that every aspect of your landing page is optimized for success.
Competitor Comparison
For certain campaigns, we include a competitor comparison section on a startup landing page to demonstrate how your product outperforms its market competitors.
We conduct extensive research to compile information about your competitors for comparisons based on a set of quantifiable features. We help to distinguish your brand while also providing clear direction to your target audience and help seal the deal.
Persona-Driven Design
Based on different personas, we can develop high conversion startup landing pages.
We use thought-provoking content and dynamic design to meet the needs of each persona, overcome objections, and guide customers along the sales funnel.
Product Pricing along with a Value Metric
We have a well defined planned strategy to clearly visualize different product characteristics and the value customers are willing to pay for them.
We make sure to include an explanation of what each pricing package offers and how they differ using a simple graphic or illustration. This enables users to make a purchasing decision with less friction.
Ready to Convert Viewers to Customers on your Startup Landing Page
Book a Free consultation session with us and let's discuss your Startup Landing Page Project.
Let's Talk